Special BONUS packages.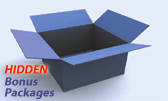 We at Extreme Hosting are proud to announce the release of our one of a kind special bonus package program, which hides a special surprise for all new customers.

Each new customer is able to unlock our special HIDDEN packages for a limited time only and take advantage of our exclusive offers.

Our HIDDEN packages are getting more and more popular, so don't forget to check them out if you are determined to buy a web hosting package from us.

For more details, please visit our HIDDEN packages page by clicking here.






FFmpeg multimedia hosting.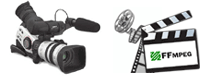 Extreme Hosting offers the latest in multimedia hosting. All our web hosting packages include full FFmpeg support which allows you to upload, convert and publish multimedia video content. Tools like FFmpeg, Mplayer, Mencoder and FLVTool are the perfect combination for your video sharing website.

With the help of your favorite video sharing script you can easily set up a video sharing website. Extreme Hosting supports all major video sharing scripts based on PHP, Mysql and FFmpeg.

Further details available here.